We are in construction - and we will stay this way.
We offer a guided tour into an abandoned mine, but maybe you have another conception of our visitor mine than we? Please read the following descriptions and decide for yourself.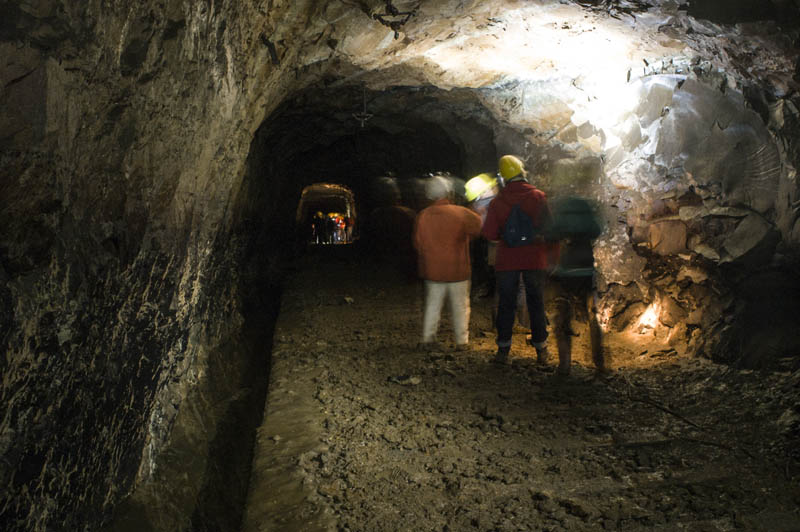 In fact there are several important projects which we were able to finish in the last years to make visiting our mine possible. These include a thorough restoration of the main drainage system (you don´t need to swim), repairing the steel supportings in the galleries front (no falling stones any more), digging out huge masses of marl and transporting it to the surface (you can now walk in a horizontal way). For the following years we plan to place railroad tracks on the floor including rail ballast so you don´t have to watch out for mud holes. This means: You need smugde proof clothes, mud proof shoes ore watertight boots, especially after long rain periods. Of course - we start to lay tracks at the entrance of the gallery. Continuing our work will make walking underground easier and cleaner, but until then you need to prepare as I wrote. We are also thinking about using our mine train to drive visitors through the mine. But first we have to prepare the carts and locomotives for this occasion and to get permits. So you have to walk. If you take the long tour this means 800 m into the mine and out again. If you are handicapped or you can´t walk longer distances, please resign from visiting our gallery. And a word about children: We are happy to teach them about mining history and culture. But we are not an amusement park, we are a museum. Very young kids cannot appriciate what we are talking about, neither can they walk long distances underground. And we are not able to open a door to the outside, if you are deep in the mine. I also have to say, that our tours are in german language. But if you are interested in a special tour, we are happy to fulfil your wishes, just write an e-mail and ask (Photo by Manuel Tappe).
You will have to adapt to the mine - not the mine to you.
Did you ever think about what some visitor mines are selling to you as "original mine"? Brightly illuminated tunnels. A rusty and badly maintained train which is told to be preservated in a shape like it was used years ago in the active mine. Retired people earning a living by telling people jokes and prejudices about industrial history. Crowd business.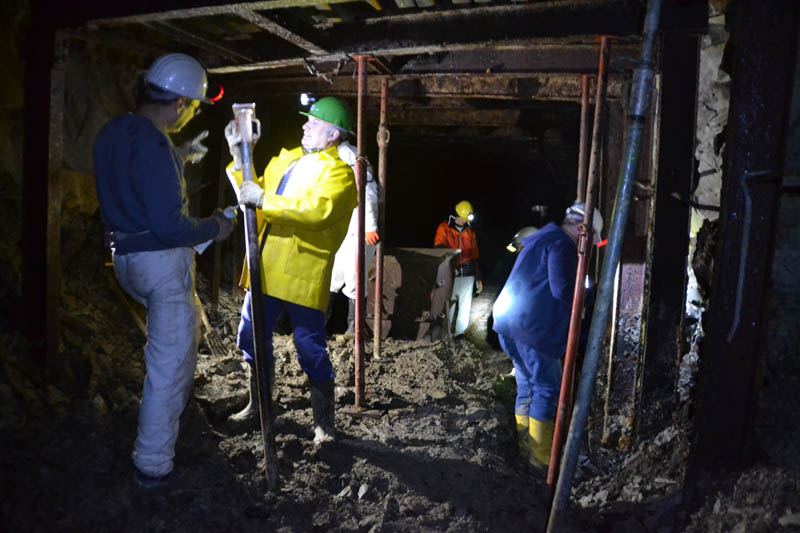 Based on such an experience, we started restoring our mine very carful. If possible, we kept the original installations. Never were there lamps hanging on the whole gallery length. We will lend you a hard hat and a headlamp. It is cheaper for us and you will see the mine in the same way the old miners did. The profile of the tunnel is 3,3 m broad and 2,5 m high. You don´t have to bow down while walking underground. Some of our guides were employed in active mines or are occupied with mining history and culture. They know about working the visitors way into an abandoned mine - and they know how to tell you about it. We just bought 40 new headlamps for visitors, which means, the number of visitors in one group is limited to 40. Of course you are allowed to bring your own hard hat and lamp for a tour.
And what are we offering to you?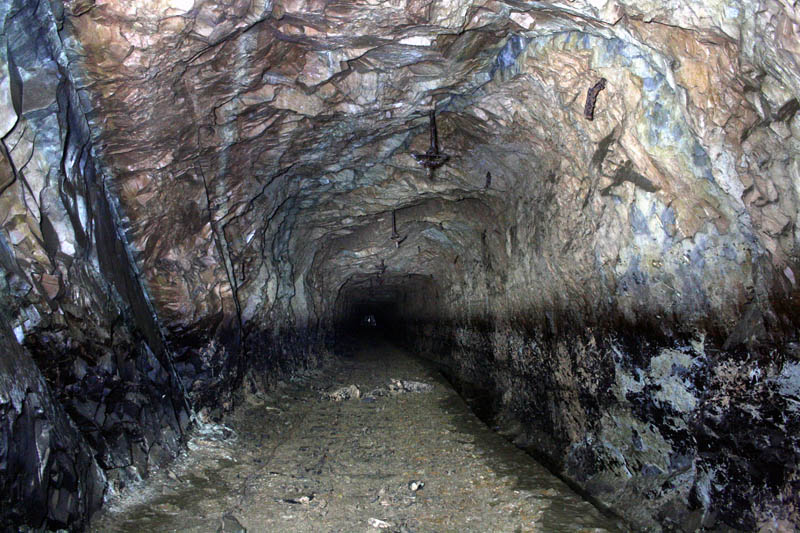 A fellow mining student once told me "Your gallery is nothing but a boring straight tunnel!" Well - you have to look closer. There are several attractions connected to the Schroederstollen. At first there is our regular tour. Telling about the mining history in the Salzgitter ridge by example of our mine Georg-Friedrich and the Ilseder Hütte, one of the origins of the famous Salzgitter AG. Geology and iron-ore-deposits, building and running the Schroederstollen are also explained on the tour. Not to forget the ore transport railway and our collection of pit locomotives. This relates to the former purpose of our gallery as main transport railroad from the underground shaft to the surface. We are planning to demonstrate the trains history and - as possible - running trains on special occasions on the rebuilded shunting yard along the waste tip. Read about special activities on the site Termine. We are open for questions and can adjust to your special wishes. Taking photos is no problem for us. We might even offer a special tour for you with enough time and no people running into your picture.
As we are working our way into the mine we get more access to the special geological structures of the Salzgitter ridge. The shifts sometimes show beautyful sights, like the so called "Rotpläner"-layers. A special tour can be announced, but remember that the names of the geological structure change and may differ completely in another language.
One last word about money. The members of our group are working without payment, you may say "for honour". We therefore don't sell tickets, but we want you to support our work with a small contribution. We also have to pay for insurance, electricity, fuel and even more.
That was lot of information. Are there any questions left? Just ask me.